GNT will provide resources to help execute Rhapsody's Powered by Napster platform service integrations starting with brand partners in Asia and beyond
Rhapsody International Inc., a pioneer in digital music and leading provider of music streaming technologies and services for businesses, and GNT Inc., Ltd., a global software development firm, today announced a partnership that will expand Powered by Napster's platform in Asia and bring new and innovative branded streaming music services to the continent.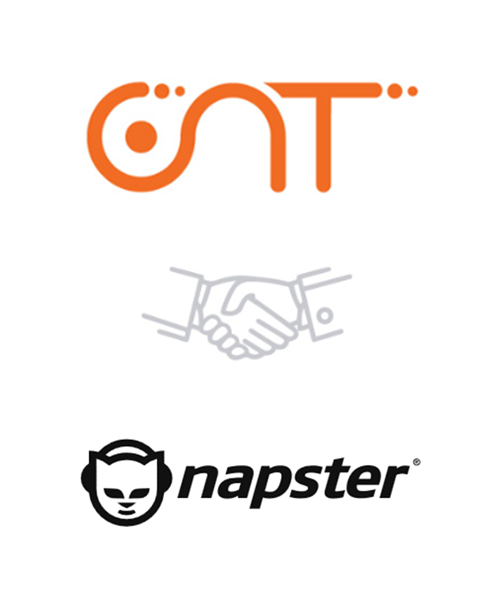 The new partnership will combine GNT's development capabilities with the Powered by Napster platform and focus on furthering the growth of Napster's product offerings. Other priorities will include the development of 5G and acquiring new customers throughout Asia including Japan and Vietnam.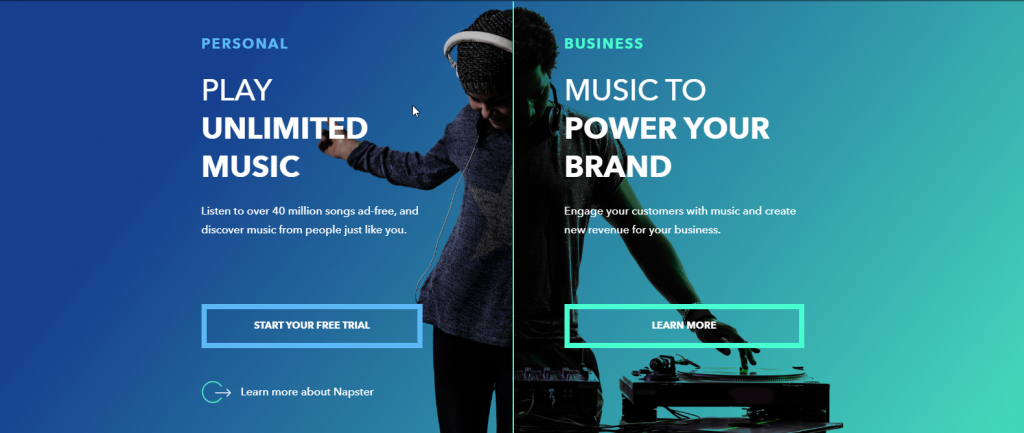 "Our partnership with GNT opens up new opportunities in Asia to innovate in a rapidly evolving streaming music industry and boost adoption of Powered by Napster," said Brian Ringer, Executive Vice President and General Manager, Asia Pacific Region of Rhapsody. "We're ready to team up and broaden access to our platform solutions with companies that want to strengthen their brand and transform their customer experience with streaming music."
"Powered by Napster" is a complete music and audio platform service that makes it possible for companies to launch their own branded streaming service, more quickly and efficiently than alternatives. It offers companies a suite of technologies and solutions, including music and media streaming and download infrastructure, applications, rights management, customer billing, royalty administration, and business intelligence.


"GNT has a long history of working in the streaming music market in Japan on both the business and technology sides of the industry," said Ho Tung Lam, CEO, GNT. "We are very excited to partner with Napster; which we mark as the first ever service to bring freedom to music. Together we can help not only companies wanting to enhance their customer's experience with their brand through music but also the end users who can enjoy music in the best way ever through Powered by Napster."
GNT will begin its development work in Vietnam and handle the sourcing and execution of Powered by Napster integrations for companies in that region that want to make music an integral part of how customers experience their brand.
With two locations in Ho Chi Minh City and a staff of more than 250 people, GNT has been actively developing a variety of systems in the global market. GNT manages all development aspects from design, to development, through testing and release; garnering a wealth of experience and a solid track record in offshore product development.
To learn how companies can get "Powered by Napster" visit https://business.napster.com/.
About Rhapsody International, Inc.
Rhapsody International is a pioneer in digital music and the leading provider of music and audio streaming technologies and services for businesses. Rhapsody operates the Powered by Napster platform in 34 countries and a premium subscription service giving millions of consumers unlimited ad-free access to music on any device – online or offline. The Napster brand combines the iconic history of one of the most recognizable music brands in the world with the vast experience and technological platform of Rhapsody, the industry's first subscription streaming service provider. Rhapsody International Inc. is headquartered in Seattle, with offices in the U.S., Europe, Asia and Latin America. Follow @Napster on LinkedIn, Twitter, Facebook, and Instagram and learn more at www.napster.com.
Media Contact:
Sue Ellen Schaming
S2 Communications for Rhapsody International, Inc.
PH: (415) 722-8583
Email: sueellenpr@gmail.com
About GNT Inc.
GNT was established in 2000 and has been involved in various Internet related system development, application development and design production. We have provided over 100 company products to many companies and received high marks. The offshore development in Vietnam, which is our strength, started in 2006 and has accumulated a lot of know-how to succeed in development from various failure and improvement experiences over 10 years. As of 2019, we have led a system of about 300 people at two bases in Ho Chi Minh City's 1st District, and we will provide full support to companies aiming at offshore development success while providing all of their know-how.
Media Contact:
GNT
Mr. Kusunoki
PH: (03) 5766-6001
Email: press@gnt.co.jp
–End–
GNT Vietnam
Marketing
PH: (+84) 28 2228 1111
Email: info@gnt.com.vn
Source: https://blog.napster.com/2019/04/23/rhapsody-and-gnt-announce-partnership/