Seventeen hours is the average flight from Hochiminh to Los Angeles. It also takes procedures for entering the USA. However, when in GNT, it is a different story, there is a connection between Vietnam and the USA…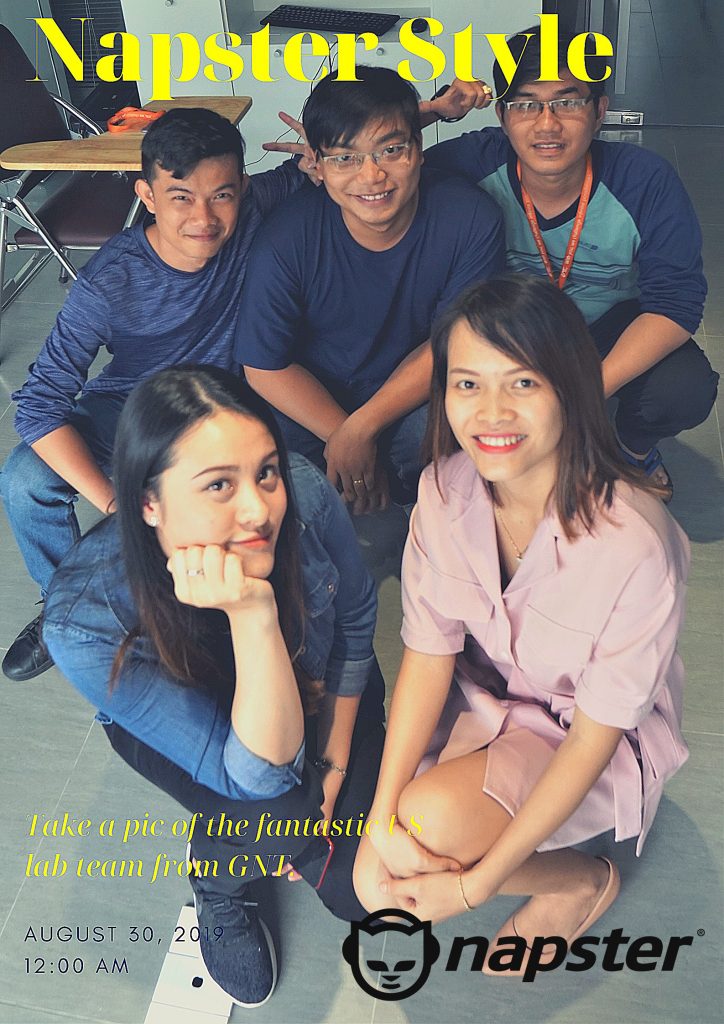 April 2019, Rhapsody International Inc. (now Napster) and GNT announced their partnership in bringing Powered by Napster's platform to the world's dynamic and rapidly growing music market – Asia.
Office culture and working style make a difference in each project, which set Napster Team apart from other Teams in GNT.
About Napster
Napster is a pioneer in digital music and leading provider of music and audio streaming technologies and services for business. Powered by Napster is the platform Rhapsody operates in 34 countries, provides premium users with unlimited ad-free access to music on any device – online or offline.
"Music is love to many people, including me, which was also one of the key things that attracted me to the Team. I am very into music, from Western to Asian one. Then I decided to apply for the position, knowing this would be a great opportunity working for a big American company", Vi said, she is the QA Leader for Napster Team at GNT.
Vi and the Team communicate In English every day, which makes her English skills enhanced remarkably. "Napster has clear and professional work process. I am very proud and honoured to be one of the first members of the Team in Vietnam."
Team & Work Process
The Vietnam Team is working directly with members in Seattle – Napster's headquarter.
"Although the different time zone causes some difficulties and delay, however, we manage to work together across different working hours and some sheer effort to stay connected. We learning lot to make the most of the pros and cons out of this flexible but challenging work, and learning how to do a study while doing our best work."
What to prepare to adapt to American-style working environment?
Working with Napster, members have to always actively research, don't be shy about asking questions or suggesting solutions, and have to strive for enhancing personal skills frequently.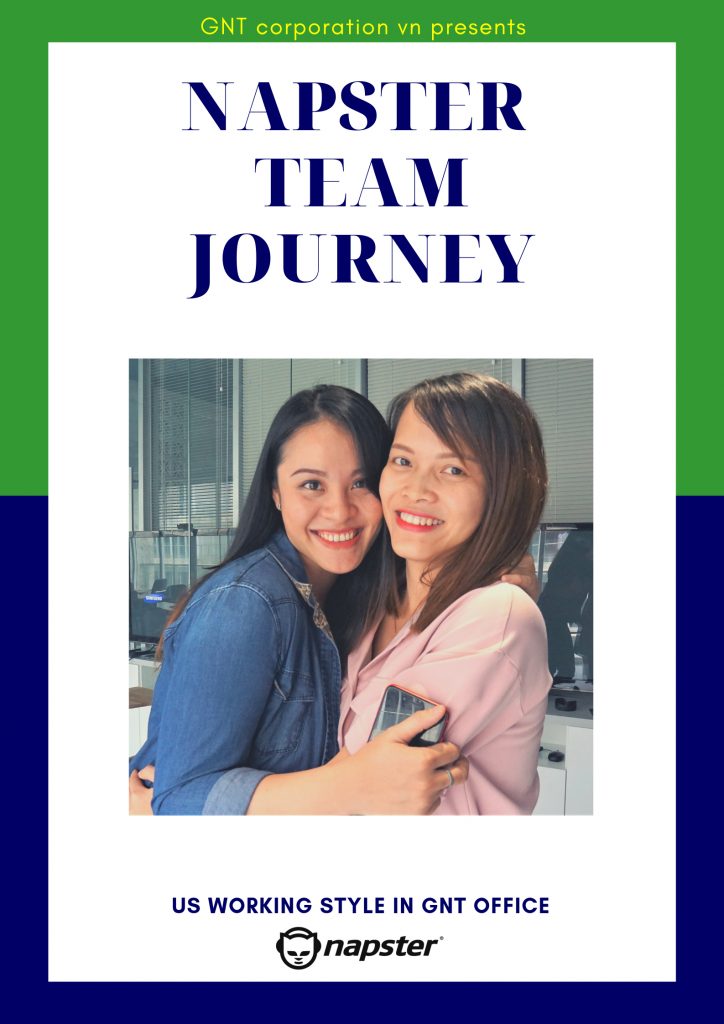 Jess – Controller – is very impressed by the features Napster brings to users. "This cooperation is a challenge, but also an incredible opportunity for music listeners in Asia to approach high-quality music platform, especially Earprint. I hope Powered by Napster platform will available in Vietnam soon so we can easily approach this high-resolution music service without depending too much on the headphones".
Napster's Team is an expert in their system; they work with a highly responsible working manner and very supportive, which makes the Vietnam Team even have to strive more to work our best. 
"Having a chance to work with a professional team, we can learn a great deal of technical knowledge, which helps a lot in performing a task efficiently. We all believe that win-win cooperative effort helps everyone come out winning", Jess implied.
GNT Media
English version: Jess Ngo
Edited & Published by GNT.